Our world is getting smaller. As it does, growing opportunity, integration, and prosperity open new doors for the children of Thailand's hard-working citizens. Over the past 20 years, an increasing number of Thai students have studied abroad in the English speaking countries of United Kingdom, USA, Canada, Australia and New Zealand. And now, more than ever want to go.Inter Academic Advisors was founded in 2011 by Teerana and Iain Hackett, but it started long before that. For 10 years we have been independently helping Thai students and families from the North make their dream of study abroad come true.

We formed Inter Academic Advisors to help students and their families in the north of Thailand after we saw a clear need to give them access to a quality language study, cultural, or university education abroad. Because we grew up, lived, and studied abroad, we understand the value of students immersing in the culture of their chosen study country. Yet, we also understand the complications and challenges that might stand in your way – which can make your study abroad seem impossible. Knowing the benefits. Understanding the challenges. That's why we formed our company.

We operate by three clear principles


...............................................................................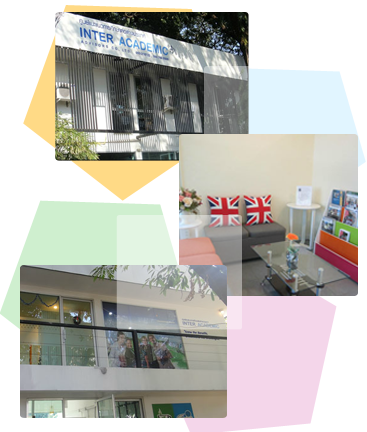 Our aims are simple and focused:
To provide accurate and useful advice to students and their families in Northern Thailand
To support students through school and course selection, and the visa processes
To maintain up to the minute knowledge bases about courses, accreditation, and immigration
To assist with travel arrangements.
To maintain excellent working relationships with our partner institutions and authorities
We partner only with accredited institutions in these English-speaking countries:
United Kingdom
United States
Australia
New Zealand
Canada
Education first, we specialize in supporting students to enter into:
English language proficiency (for academic, business, and personal objectives)
Summer schools (life experience, or pre-academic foundation courses)
Study abroad (high school, undergraduate, and postgraduate)
Inter Academic is conveniently located in the center of Chiang Mai. We offer regular seminars, outreach programs throughout 14 provinces in Northern Thailand, student blogjams, and online advisors. And we bring the heart of the English speaking world to the heart of the North.